Back to staff directory
Ms. Marian Johnson-Higgins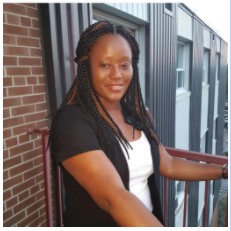 Home Education Facilitator
I am currently a Home School Facilitator with the Peace River School Division. Started working with the Division in October of 2019. I have experience in several sectors namely education, agriculture, sales, banking and retail. I am very passionate about education and learning.
I hold a Diploma in Business Education from Church Teachers' College :Mandeville, Jamaica as well as a Bachelor's degree in Education : Computing with Accounting from the University of Technology, Jamaica.
I have taught a variety of subjects from grades 2 to 11. I have also taught at the adult level in two educational institutions.
Marian is patient, caring, and dedicated to both her students and to quality programming. She is always working to engage students with a wide range of instructional and assessment strategies, and adapts her lessons to suit individual needs with ease. One of Marian's greatest strengths is her willingness and ability to develop meaningful relationships with students. She has demonstrated a philosophy of mutual respect, and clearly values positive relationships. Marian is an eager, lifelong learner and has demonstrated a willingness and ability to engage in research to improve her practice, and the school. Marian has demonstrated a keen interest in making learning relevant and meaningful for students