Back to staff directory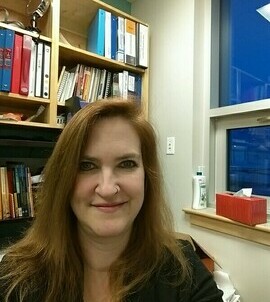 Lead Facilitator/ Home Education coordinator
Phone: 780 219 2119
I am passionate about providing as many alternatives to parents as I can, helping them see a change in their child and develop a love of learning that will last them a lifetime. I have done extensive research in outcomes of various learning and teaching methods and believe that all people can learn when given the right opportunities.
I own a website that will hopefully provide educators, home educators and students ways to meet their learning needs: Demystifying Education.
All people can learn!
Golda has been an educator for years and in pursuing her Masters degree in Education became quite passionate and supportive of many different alternative education styles. She is supportive of traditional home education, online and virtual schooling, self directed education and everything in between.
She is often seen on webinars, Q&A sessions with various other home educating advocates and podcasts.
She currently works as the coordinator of the home education program and is delighted to help students and parents all over the province of Alberta.